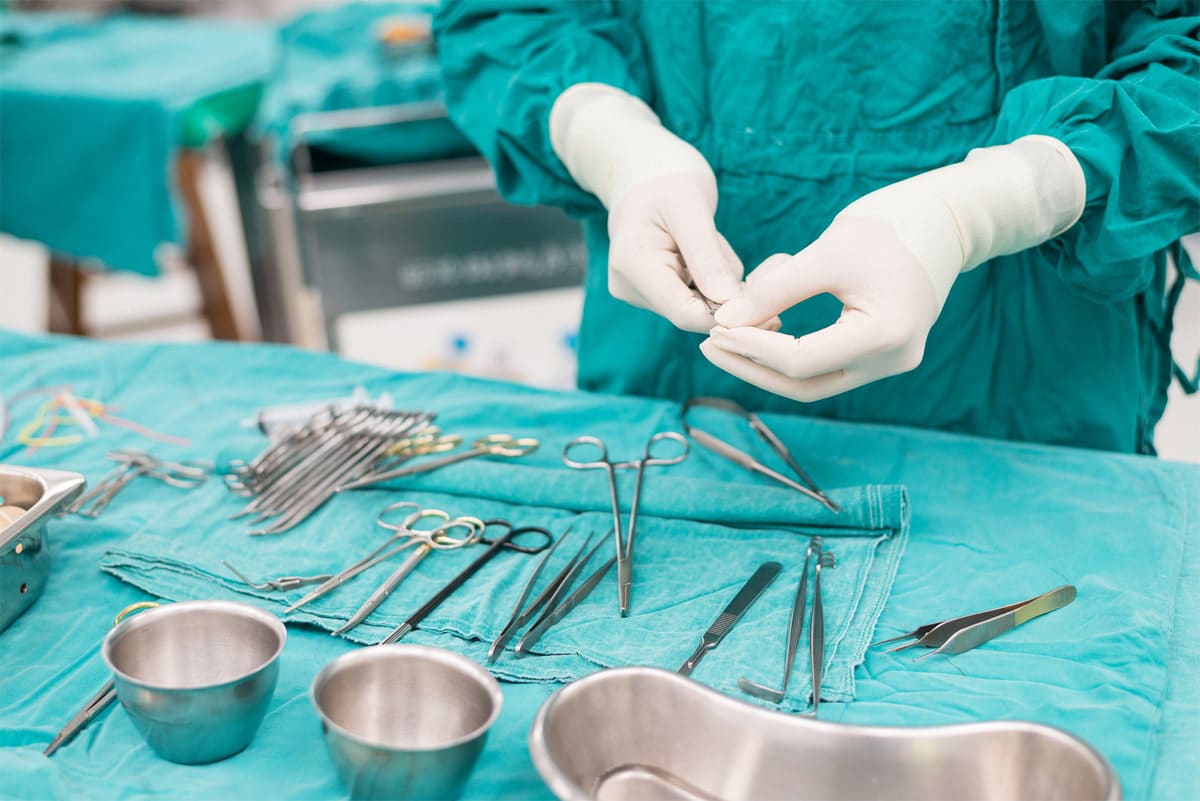 Facing plastic surgery can be a daunting experience. Even though most people who undergo the process do so of their own volition, it still tends to produce feelings of anxiety leading up to the big day. Regardless of your situation, knowing how to prepare for plastic surgery and ensure your procedure goes as smoothly as possible is important. But where should you begin?
You must make a few essential changes before scheduling an operation with your local plastic surgeon. These preparations will allow them to carry the surgery out safely and set you up for an easy and speedy recovery.
How To Prepare Mentally Prepare For Surgery?
One key step many patients overlook when seeking plastic surgery is proper mental preparation. Having a positive and realistic outlook will make the days leading up to and following your operation go by much easier.
Make Sure You're in a Mentally Sound State
Surgeries go over best when your mind is in a good place. This means you shouldn't go forward with treatment when dealing with stressful events or while experiencing adverse effects due to mental conditions. These pair poorly with post-surgery medications, which might worsen your symptoms following an operation. Make sure you're not suffering stress from any of the following before scheduling plastic surgery:
Anxiety

Depression

Divorce

Death in the family
Remain Calm
Although it's natural to feel some degree of nervousness heading into plastic surgery, you want to keep it to a minimum. Remember that this is a low-stakes surgical procedure targeting your skin and tissue, and the more calm you feel going in, the better you'll feel in the long run.
Remember to Do Your Research
Doing your due diligence by researching local plastic surgeons is crucial to finding a qualified and reputable team. In addition to a strong educational background, see what testimonials you can dig up from previous patients. If the reception looks promising, then chances are that location is a viable option.
Take the Time to Curb Your Unhealthy Habits
A vital step when figuring out how to prepare for plastic surgery is curbing unhealthy habits. Work on cutting certain activities and substances from your routine as soon as possible so that you avoid unwanted complications.
Avoid Smoking
When you smoke a cigarette, nicotine enters and clogs your bloodstream, which affects your body's ability to receive oxygen and other essential nutrients. This negatively impacts your immune system and slows down your rate of recovery after going through plastic surgery. Smoking can produce other nasty side effects as well, including:
Anesthesia-related issues

Extensive scarring

Tissue necrosis

Stroke

Heart attack
Eliminate Alcohol
Alcohol can also negatively impact your body's response to surgery by thinning your blood, which makes you more likely to experience excess bleeding. For this reason, you'll want to avoid alcohol for at least two weeks before surgery and resist the temptation until you fully recover.
Cut Back on Caffeine
You don't need to completely eliminate caffeine from your diet heading into surgery, but watching your consumption is still a good idea. Drinking large volumes of coffee or energy drinks elevates your blood pressure and heart rate, which raises the chances of experiencing complications during surgery. Limit yourself to two cups a day for the week before surgery.
Eat Healthy Food and Exercise
Cultivating a healthy, nutrient-rich diet will enhance your lifestyle while stabilizing your weight. Light exercise, such as cardio, can also help by stimulating blood flow and improving your breathing patterns.
Avoid Taking Certain Medications
When setting up your surgical appointment, you'll want to go over your medical history, including any medications you're currently taking. Avoid these medications so you can prevent potential complications:
Herbal supplements

Anti-inflammatories like aspirin, ibuprofen, and Motrin

Blood thinners like Plavix

Diet medications, such as phentermine and HCG (human chorionic gonadotropin)

Hormone creams and birth control
Can You Take Antibiotics and Supplements?
Generally speaking, supplements aren't a good idea when preparing for plastic surgery. This extends to Arnica pills and other products frequently seen on TV that will either do nothing to help you recover or lead to more harm. 
On the other hand, antibiotics like acidophilus, lactobacillus, and probiotics found in yogurt can help you stave off certain infections. Your plastic surgeon might also prescribe you antibiotic medication to reduce the chance of colitis or diarrhea.
Make Plans Leading Up to and Heading Out of Surgery
Your surgeon should perform preoperative testing to collect bloodwork and learn more about any ongoing conditions you might have. Once you're in the clear, make plans for your recovery by taking a week or two off from work and asking a friend or family member to accompany you and take care of you before and after your procedure.
Additional Read: Understanding What Disqualifies You From Plastic Surgery
Schedule Expert Plastic Surgery Today With Dr. James Wang
Knowing how to prepare for plastic surgery is paramount to guaranteeing a smooth operation and fast recovery. You'll also want to consult a professional surgeon to learn more about their services and what you can expect before, during, and after the procedure.
Dr. James Wang can give you the advice you need to make your surgery successful. Reach out to the clinic today at (312) 695-8182 to speak with him or one of his qualified team members and discover how a plastic surgery process can boost your happiness and self-image!