Blepharoplasty
(Eyelid Surgery)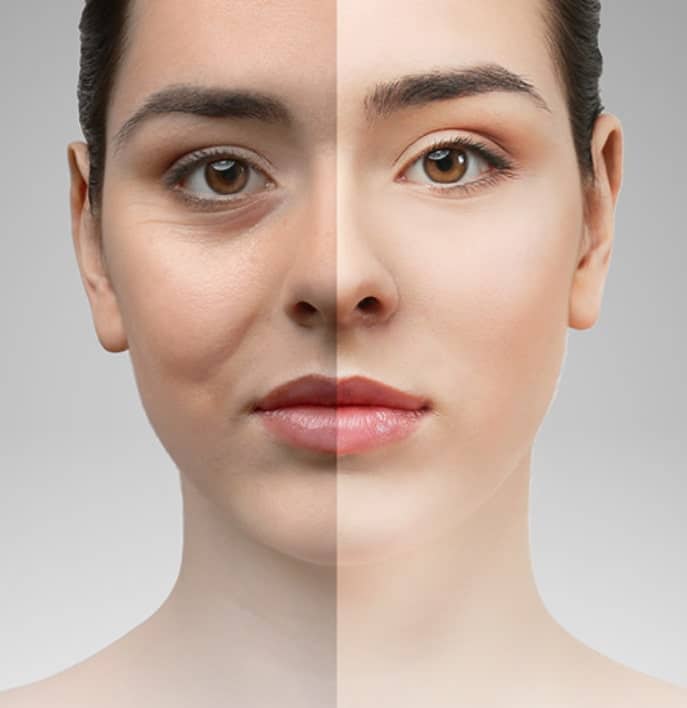 The skin around your eyes begins to change with age. It may sag or fold as your skin loses its elasticity due to a natural decrease in collagen production. Many people consider blepharoplasty (eyelid surgery) to lift and reverse the process of aging.
Contact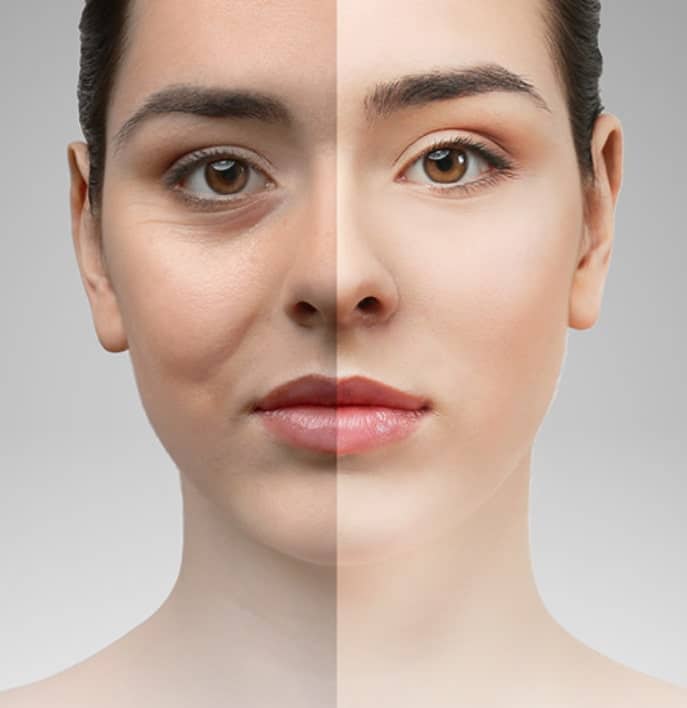 The Best Candidates for Eyelid Surgery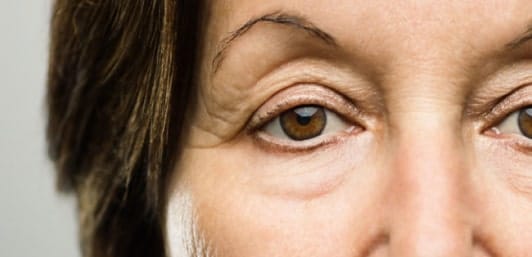 Drooping or baggy upper eyelids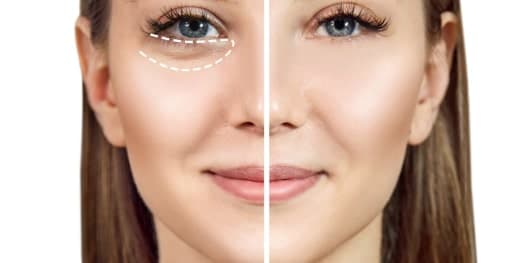 Undereye bags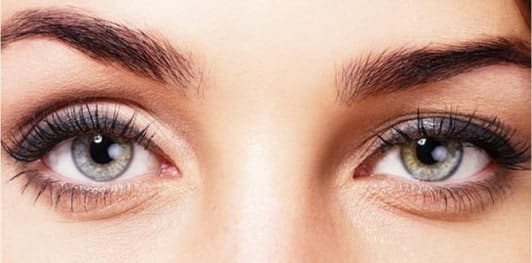 Excess skin on the upper or lower eyelids
To ensure that blepharoplasty is the best option for you, seek a professional opinion from an experienced surgeon. During an initial consultation, you will discuss your medical history and have a short examination to determine if you're a good candidate for eyelid surgery.
The surgeon will help you determine the ideal brow position, eyelid tone, and skin laxity. Patients must also be evaluated for various chronic problems, including high blood pressure, dry eye, glaucoma, and thyroid abnormalities that increase surgical risk.
Types Of Eyelid Surgery
This surgery can be performed for both cosmetic and functional reasons. The procedure can be carried out on either one or both lids, depending on your desired results and needs. Most patients notice it improves sagging skin, lifts drooping lids, and reduces fatty deposits in the hood area, resulting in a more youthful, vibrant appearance.
Upper Eyelid Surgery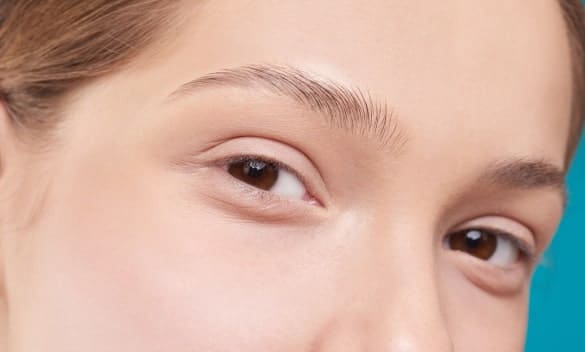 Upper Eyelid Surgery
Upper eyelid surgery is often used to treat sagging skin. It can also reduce puffy eyes, discomfort, and combat/reverse/counteract the loss of function in the face due to excessive fat deposits around one's eye area. The surgery can improve your vision and make you feel more youthful.
Lower Eyelid Surgery
Lower Eyelid Surgery
Lower eyelid surgery is an effective way to reduce the appearance of wrinkles and bags under the eyes. Lower blepharoplasty can also help you prevent further volume loss in the undereye area. It can also address dark undereye circles caused by fatty tissue deposits.
Benefits of Blepharoplasty
Blepharoplasty may help you achieve a more youthful appearance and even help improve your vision if drooping eyelids were causing functional problems. Patients have noticed the procedure resulted in:

Boost in self-confidence

Elimination of wrinkles and fine lines around the eyes

Visual impairment correction

Minimal scarring
Risks of Blepharoplasty
Like any other surgical procedure, there are some risks associated with blepharoplasty. These risks include:

Infection

Dry eyes

Temporary blurred vision

Under or over-correction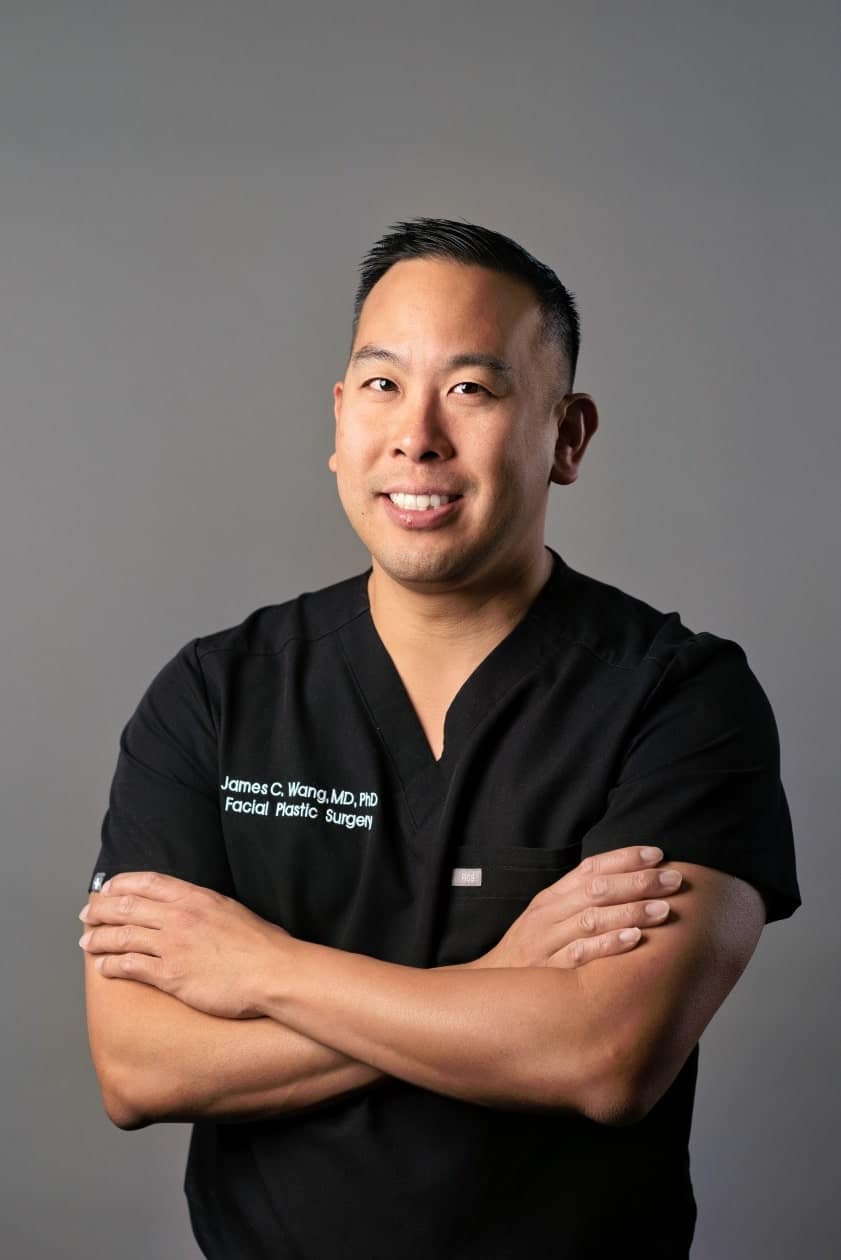 Contact
Dr. James Wang
Today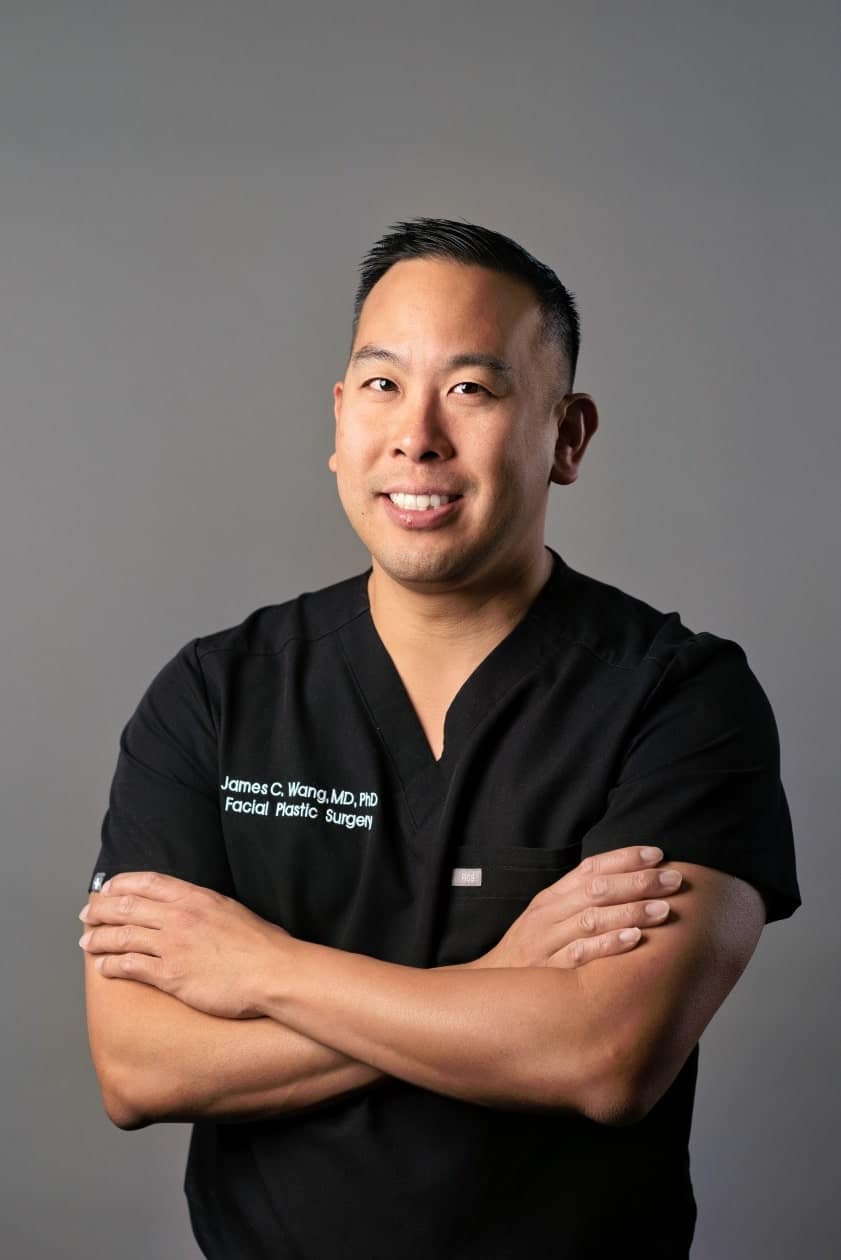 If you're interested in learning more about blepharoplasty, or any other cosmetic surgery procedure, contact Dr. James Wang today to schedule a consultation. Dr. Wang is a fellowship-trained plastic surgeon with years of experience helping patients achieve their desired results. He will work with you to create a custom treatment plan that meets your needs
Contact
Other Surgical Procedures