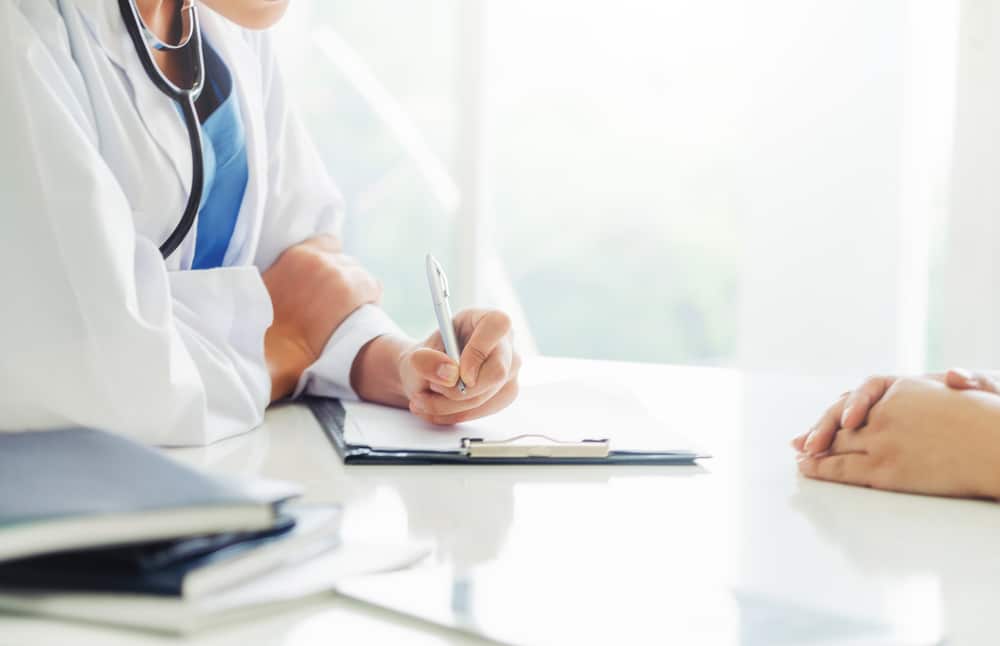 We find nothing wrong with you wanting to improve your life by altering parts of your appearance. However, plastic surgeons have to follow health and safety regulations to ensure we protect you and ourselves. If you don't meet some preliminary requirements, we may choose not to do your surgery.
This choice is not out of discrimination but to ensure your safety and prevent bodily harm. Here is a list of what disqualifies you from plastic surgery.
Article at a Glance

Non-emergency cosmetic surgeries fall under the plastic surgery mantle whether or not it involves plastic.

Surgeons must put your health before your desires for cosmetic surgery.

What disqualifies you from plastic surgery may be circumstances outside of your control.

You may have several reasons not to get plastic surgery, which each surgeon accounts for.

If you feel none of these conditions apply, you can check with Dr. James Wang to confirm your eligibility.
What Does Plastic Surgery Mean?
Plastic surgery doesn't always involve silicone or other additives. Instead, the term comes from plastikos, meaning to mold something. This surgery category describes restorative, reconstructive, or cosmetic surgery that alters your outward appearance, such as craniofacial reconstruction or rhinoplasty.
Unlike emergency reconstructive surgery, cosmetic surgeries are elective, meaning you choose a surgery date beforehand. A good plastic surgeon must weigh the pros and cons of allowing you to move forward. Our team prefers maintaining your health and safety instead of agreeing to a potentially dangerous or unsatisfactory surgery.
When Will a Surgeon Not Operate?
We must consider the context of your request since this surgery is not medically necessary. Our team may decide against moving forward if we determine you have certain conditions or could experience circumstances that could put your health at risk. 
If You Have Unrealistic Expectations From Plastic Surgery
Like with tattoos or haircuts, you may come in with photos of a favorite celebrity and want a trait similar to theirs. Any surgeon can generally find ways to make physical features you like to fit your body. 
However, a good surgeon will explain that we cannot replicate some features in all people. Having realistic expectations about what we can change and how quickly these changes can occur gives surgeons confidence in your readiness.
If You Have Poor Pre-Existing Medical Conditions
A surgeon may refuse to operate if you deal with specific health issues to avoid endangering you. Some conditions, like high blood pressure or a BMI over 30, make surgery more dangerous than reasonable. While this aspect is out of your control, a good surgeon still aims to look out for any potential patients.
When Motivations Are Wrong for Candidacy
We often express that tummy tucks cannot replace improving diet and exercise habits. In other cases, a person may want facial surgery to appease someone else rather than themselves. Many decent surgeons would not consider reasons like these to be healthy for elective surgery.
If Your BMI Is Unstable
While BMI does not accurately depict every aspect of a person's health, this metric provides a good enough health baseline for cosmetic procedures. An unstable BMI means your weight, muscle mass, and other body details change frequently. Frequent changes can affect the surgery and recovery process, increasing risk factors.
When an Alternate Approach Might Be More Effective
You may be able to achieve the look you want without surgical interference. For example, we may suggest laser resurfacing instead of facial implants or using coolsculpting instead of liposuction.
When Appearance Becomes a Compulsion
Your mindset could disqualify you from plastic surgery, especially if you have an unhealthy point of view. 
Some people, especially women, feel compelled to meet unrealistic beauty standards due to societal norms. They believe their life will vastly improve with each change, often escalating into wanting more surgeries. 
Compulsion feeds into unrealistic procedure expectations, so we often suggest other options instead of surgery.
If You Are Underage
Surgeons may refuse to treat patients under 18, even with parental consent. The surgeon's discretion and personal ideas determine their decision, and they may not want to alter an underage person cosmetically.
Additional Read: Is Otoplasty Surgery for Your Child Safe?
If You're Not Yet Ready for Plastic Surgery
We generally suggest a patient be within 10 pounds of their ideal weight for most procedures. We do this because organ and muscle placement changes depending on your weight. 
This aspect can affect the effectiveness and safety of the surgery, and no surgeon wants to give you subpar results. For example, we don't want to promise you a flat stomach if we cannot move your muscles to the right place.
If You Are Pregnant
Surgery affects the state of your body. Your cells will likely dedicate your internal energy toward healing and self-preservation while reducing other bodily activity.
Any surgery could harm the pregnant parent and unborn child because of anesthetics and health changes. Therefore, cosmetic surgeons often wait several months after birth or pregnancy to allow the parent's body to heal before considering surgery.
Additional Read: Plastic Surgery and Pregnancy: What You Need to Know
Check to See if You Are Eligible for Plastic Surgery in Chicago, IL
Now that you know what disqualifies you from plastic surgery, see if you could be an ideal candidate. Plastic surgeons may accept your request if none of the conditions above apply to you.
Contact us today for a detailed consultation on your desired plastic surgery. Dr. James Wang and his expert team look out for your safety first. We provide in-depth answers to any surgery question, including recovery times, what happens during the procedure, and more.