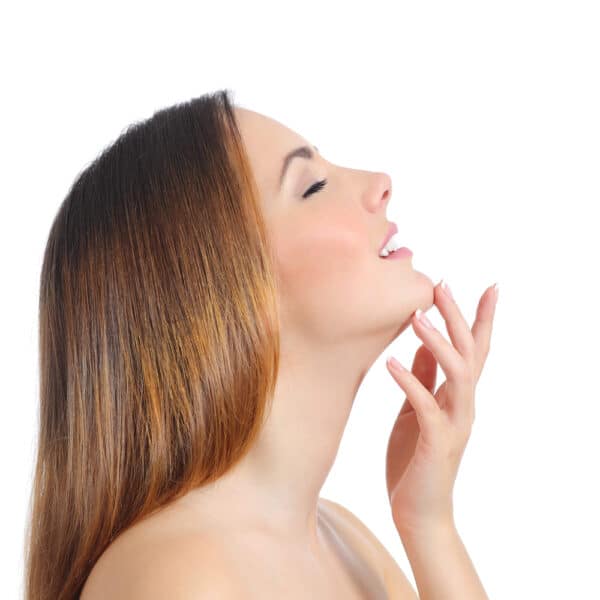 Rhinoplasty, also known as a nose job, is cosmetic surgery to improve the nose's functioning or change its shape, size, or contour. It can be done for cosmetic or medical reasons. Medically, rhinoplasty can repair injuries or address issues that impair breathing, like a deviated septum.
The significant impact that rhinoplasty surgery can have on a patients' life may be why it is the most requested cosmetic surgical procedure. In 2020, more than 280,000 women and over 65,000 men had rhinoplasties.
What to Know About Rhinoplasty Before Your Consultation
Rhinoplasty is a very precise procedure that shapes the delicate structures of the nose to result in:
Reducing a hump
Straightening the bridge
Reshaping the tip
Increasing or decreasing nostril size
A change in angle
Correcting the nose after an injury
Opening the breathing passages
Altering the size of the nose
When you come to your consultation, bring with you a list of your medications, a list of questions you have, and some photos similar to what you do or do not want.
At your consultation, Dr. James will evaluate your facial features and the structure of your nose and take photos of your nose from various angles. He'll ask about your medical history, current medications, and medical conditions.
You'll discuss your desired results and how the surgery would change your appearance. Then he'll explain the procedure, risks, cost, and recovery time.
What Happens During the Nose Job Surgical Procedure?
Rhinoplasty surgery is usually an outpatient procedure, which means you'll go home after your surgery. You will need a driver due to the anesthesia, which will still be affecting you.
For the procedure:
You'll be given general anesthesia.
Dr. James will make cuts at the base of the nose and inside the nostrils. These will not be seen. He will then make precise adjustments to reshape the inner bone and cartilage to achieve your planned results.
You'll have a short stay in the recovery area before you go home.
The surgery usually takes 2-4 hours, depending on how many changes you need.
What Age is Best to Get a Nose Job?
While there's not necessarily one best age for rhinoplasty, there is a wrong age. Rhinoplasty should not be performed on children unless it's medically necessary. It's essential to wait until the nose has reached its adult size. In general, that's 15 or 16 years old for girls, and 16-17 years old for boys.
There is no age too old; however, the ideal age is between 20-40 while your skin is still elastic and can tolerate surgery well.
What to Expect During the Recovery Process for a Nose Job?
You should plan to take one week of downtime to rest and clean the incisions.
In most cases, you'll notice results immediately after surgery, but there will be swelling, bruising, and redness for several weeks. The site will be fully healed within a year.
During the healing process, you should:
Use ice packs to reduce swelling
Avoid blowing your nose
Keep your head elevated to encourage blood flow
Take a bath instead of a shower
Don't wear shirts you need to pull over your head
Be very careful when brushing your teeth
Avoid spicy foods that could irritate your nose
Eat less salt to avoid excess swelling
Eat a healthy diet with plenty of fruits and vegetables, low-fat dairy, whole grains, and lean protein
Eat foods high in antioxidants to help minimize swelling
Stay well hydrated with water, avoid sugary drinks
For the best results, you must follow your post-operative instructions until you are healed. Here's what to expect:
Week 1
For the first 24 hours, it is essential to keep your head elevated.
You'll need to wear a nasal splint to support the new structure and shape for the first week.
You'll have swelling and bruising around your eyes and slight discomfort around the incisions.
You should stay out of the sun and avoid putting pressure on your face.
You should be able to return to most of your normal activities in a few days, but you will need to avoid any strenuous activity for 3-6 weeks.
Week 2
Most patients notice a drastic decrease in bruising, swelling, redness, and any discomfort.
You still need to avoid any strenuous activity.
Weeks 3-5
Most patients can resume most forms of exercise while continuing to avoid heavy lifting.
Week 6
Most patients can resume all activities. Please get clearance from Dr. James first.
3-6 Months
With the healing process well underway, you'll start to really enjoy the results of your new nose.
Any numbness around the surgery site should fade and disappear.
1 Year
After one year, your nose should be completely healed and enjoying the results of your rhinoplasty.
Dr. James and his caring staff will be available to you at each step of the way, explaining the process, answering your questions, and making you as comfortable as possible.
The Most Common Concerns About Rhinoplasty
What are the risks?
With any surgery, there is a risk of infection, bleeding, and reaction to the anesthesia. Other risks include:
Nosebleeds
Numbness
Swelling
Scarring
Burst blood vessels
Nerve damage
Will you have to break my nose?
Probably not. The bones are generally left intact unless past trauma shifted the bones. In that case, they may be shifted into a better position.
Will it be hard to breathe afterward?
After the procedure, you will have splints placed inside your nose to support the septum. They do make it uncomfortable to breathe through your nose, but they will be removed after the first week.
I had a previous rhinoplasty that I wasn't happy with. Can you fix it?
It is possible to revise a previous nose job, but it is a more complex procedure that generally takes longer than the first procedure. If you need a revision, Dr. James can discuss your specific options and expected results.
Could you do another procedure at the same time?
Yes, you can have other cosmetic procedures at the same time. Popular options are chin implants or injectable fillers.
What are the chances I'll need a revision in the future?
Probably none! Rhinoplasty surgery has a success rate of 85-90 percent. On top of that, Dr. James is internationally acclaimed for his artistry.
Will I have visible scars?
It depends on the procedure. Closed rhinoplasty, performed in the nose, leaves no visible scarring. Open rhinoplasty may leave small scars, but they are usually not noticeable.
Are You a Good Candidate for Rhinoplasty?
Are you wondering if rhinoplasty is right for you? That depends on your health history, desired outcome, and needs. Some of the common reasons patients get rhinoplasty are:
They have nasal asymmetry
They don't feel like their nose "fits" their face
They're unhappy with the size or shape of their nose
They want a more youthful-looking face
They have a deviated septum or another issue that makes breathing difficult
Cosmetic surgery is a big step, and you should take some time to think about your reasons for wanting it and how it would affect you.
Some things to consider:
Self-confidence – Rhinoplasty will change how you look, but it won't change how you feel about yourself. Feeling confident about your looks helps, but a nose job alone can't give you self-confidence if you don't already have it.
Health – You should be fairly healthy before undergoing any surgery. If you're a smoker, we will ask you to quit. Cigarettes slow your recovery by constricting your blood vessels. Quitting, and staying quit after surgery, can help your healing process.
Expectations – It's important that you have realistic expectations for your results. Dr. James will talk to you about your desired results and what you can expect from surgery.
If you feel physically and emotionally ready for cosmetic surgery, call us for a consultation.
Find the Right Rhinoplasty Cosmetic Surgeon
The right surgeon should be board-certified, knowledgeable, and compassionate. And you should never be worried about ending up with a cookie-cutter nose.
Dr. James is a renowned, Board Certified Facial Plastic and Reconstructive surgeon internationally recognized in Facial Plastic Surgery. He's an author of facial plastic surgery textbooks and a frequent lecture and speaker around the world.
The American Institute of Plastic Surgeons has recognized him as one of the Top 10 Best Plastic Surgeons of 2021 for Patient Satisfaction with an impeccable patient satisfaction rating.
Are you considering rhinoplasty? Call us at 312-695-8182 or book an appointment from our website.