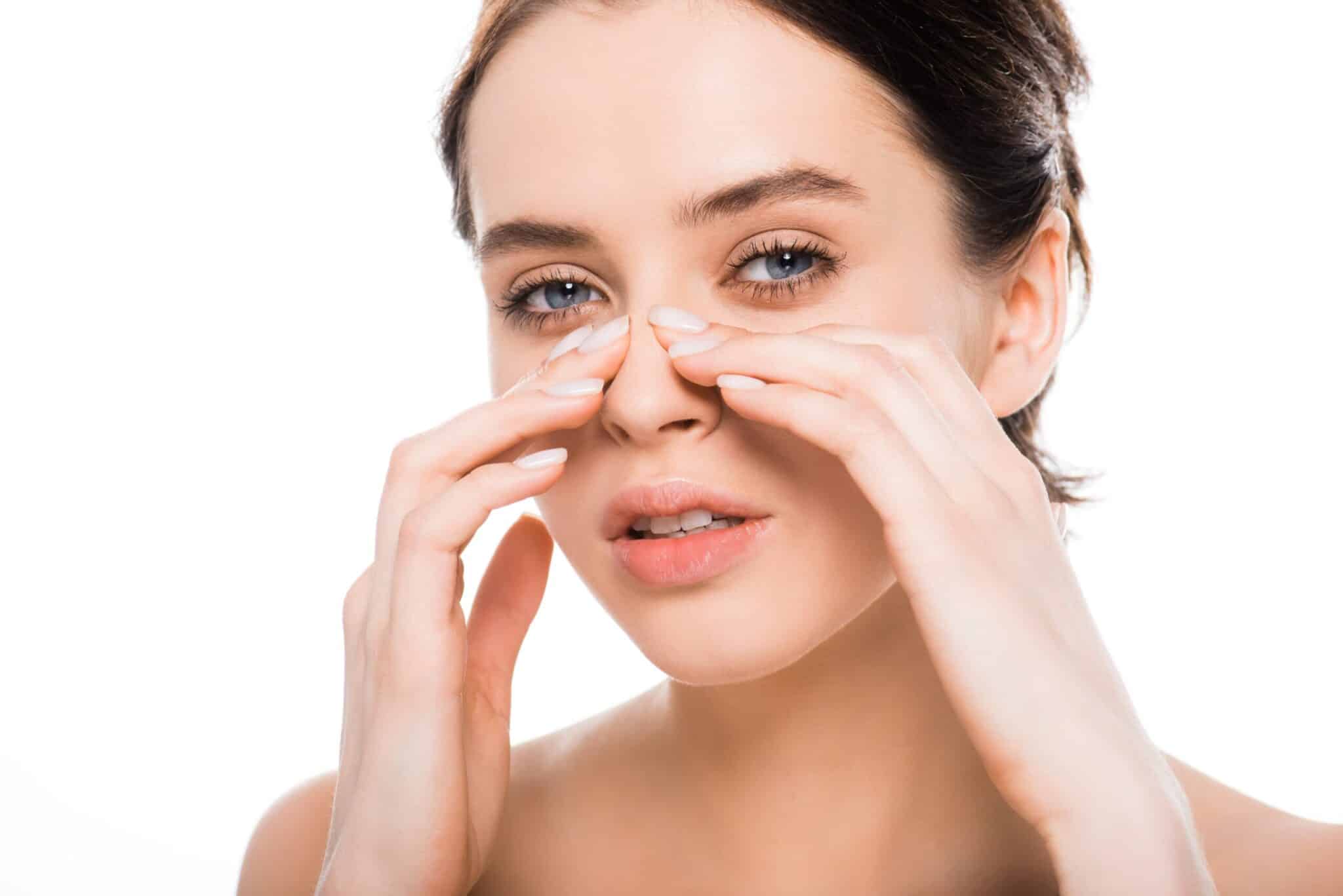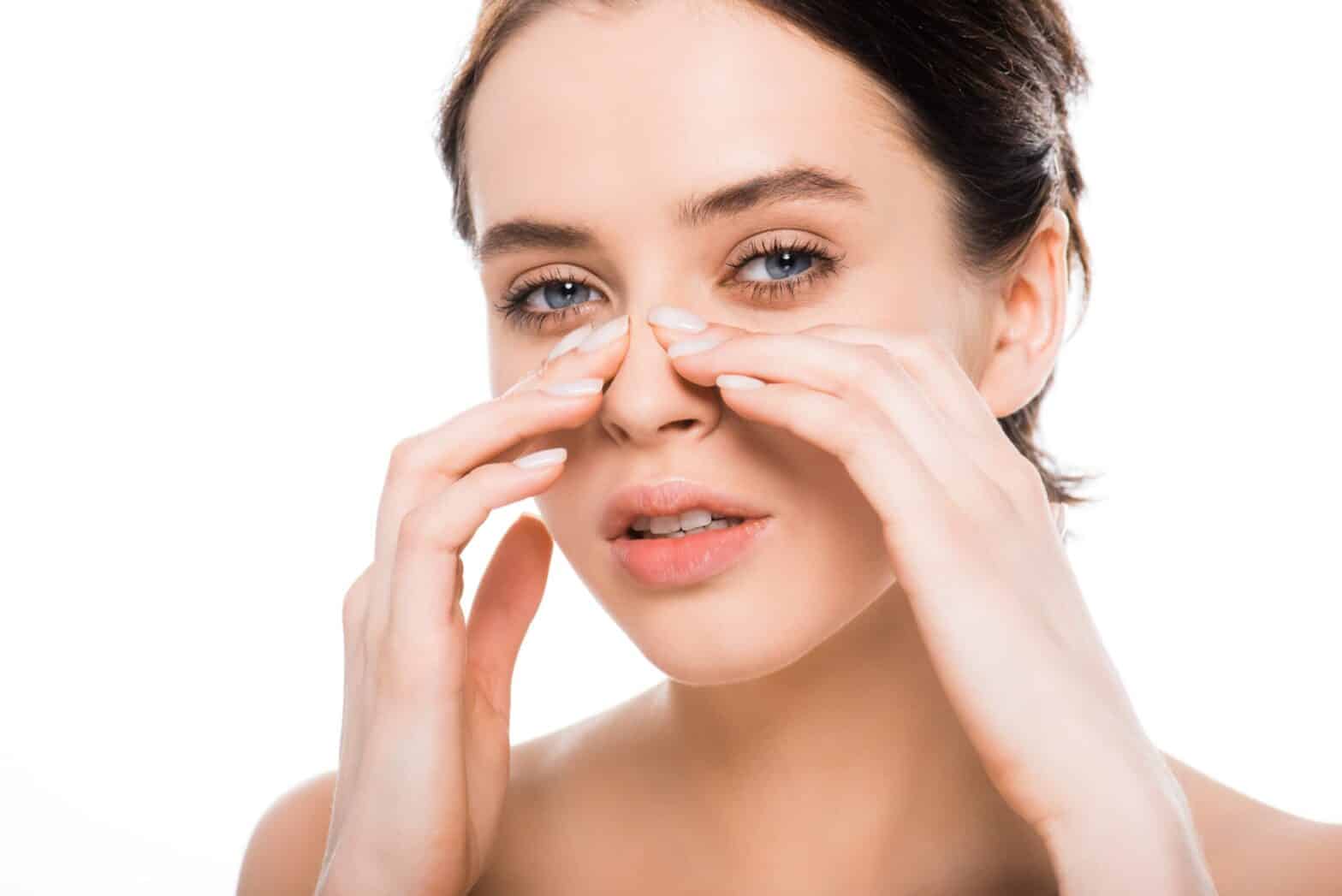 Rhinoplasty, otherwise known as nose reshaping or a nose job, is one of the most popular cosmetic surgeries in the United States. It has been performed for nearly one hundred years, and the procedure is now safer and more natural-looking than ever before.
As with any medical procedure, it is important to do thorough research on the surgeon who will be performing your rhinoplasty. You'll want to be sure that you will be treated with experienced hands that you trust. Here's our comprehensive guide on how to improve your appearance with a rhinoplasty procedure.
What Is Rhinoplasty?
Rhinoplasty is a surgical procedure that changes the structure of the nose to improve its shape or other features, or to improve breathing.
The two most common types of rhinoplasty are "open" and "closed". Here are all of the surgical procedures that your surgeon might mention during your consultation:
Open Rhinoplasty:
During open rhinoplasty, incisions are made in the thin area of skin separating the nostrils. The area is lifted to access the bone and cartilage beneath. This technique is used for major reshaping of the nose.
Closed Rhinoplasty:
This is thought to be a "less invasive" procedure that involves separating the skin alone to rearrange the bones and cartilage for minor nose reshaping.
Filler Rhinoplasty:
Injectable fillers can fill grooves in the nose, smooth out hard angles, and change the angle of the tip of the nose. These injectable fillers (Restylane and Juvederm) are long-lasting, but not permanent.
Revision Rhinoplasty:
In some cases, a revision rhinoplasty may be needed. This is usually to correct issues that arose after the first surgery.
A cosmetic surgeon's goal would be to change the shape, size, and, occasionally, the orientation of your nasal bridge and the tip of the nose.
How Does Rhinoplasty Help To Change Your Look?
The first step to get a successful rhinoplasty procedure is scheduling your consultation. During a consultation, a board-certified plastic surgeon, like Dr. James Wang, will hear your concerns and examine your nose to see if it's a good candidate for rhinoplasty.
The surgeon will also be able to advise you on what results you can expect. With a credible plastic surgeon, the surgical procedure can also change your face shape, balance your facial features and enhance your appearance. This would be done by altering the shape of the nose in a way that makes the rhinoplasty patients feel better about themselves.
If the open rhinoplasty approach is used then the incision at the base of your nose is connected to incisions inside the nose. After the incisions are made, the surgeon improves the nasal passages and reshapes the nose to the patient's desires. This is all done through a very careful and diligent process of adjustments made to your bone and cartilage. If you had a nose injury in the past, the surgeon might shift your nasal bones into a more favorable position so that you can enjoy a more comfortable and appealing nose.
For cosmetic reasons, the surgeon might smooth down or straighten a bony nasal hump for a gentler curve. After the final adjustments are made, the surgeon prepares your nose for recovery and you would be ready to awaken from anesthesia to go home and rest on the same day.
Benefits Of Rhinoplasty
Rhinoplasty procedures are the most popular form of plastic surgery in the United States. How does a surgical procedure help people feel so much better about themselves? Perhaps it is because the nose is one of the first things people see when they look at you.
A nose that has been badly injured or one that has made you feel self-conscious or embarrassed about your appearance could benefit from rhinoplasty techniques. The most common reason for choosing a rhinoplasty is to change the shape or size of the nose to improve the way it looks.
Surgical rhinoplasty can correct certain medical issues, such as breathing problems caused by obstruction of the nasal passages by a deviated septum, or injury or trauma to the nose. Another possible reason for a rhinoplasty would be to repair a nose that has been broken or disfigured by injury.
What Should I Expect For Recovery?
After surgery, swelling and discomfort are normal. You can expect to experience swelling for 1-2 weeks. You can try to reduce the discomfort and swelling by abstaining from strenuous activity for about 1 week.
Swelling in the surgical area will most likely reach its peak on the 3rd day of recovery. During this recovery period, know that bruising under the eyes is normal. You also will likely need to wear a nose splint during your recovery time to prevent accidental injury and worse bruising. If you're worried about pain, rest assured that the surgeon's office will most likely provide you with pain medication and instructions on how to perform some regular nasal cleaning. Also, plan to have plenty of time to rest and treat your nose with ice.
If you choose to use the pain medication, know that most patients only need it for a few days.
After about 1 week of recovery, your surgeon will likely ask you to make another appointment for your nose splint to be removed. This appointment would also be a time to make sure that your nose is recovering well.
After this appointment, you may be instructed to avoid contact sports for up to 6 weeks so that your nose can fully heal. If you're an active person, don't worry. You can still perform individual cardio workouts, walking, and running.
During your recovery, be sure to follow your surgeon's advice. Such as:
Don't blow your nose
Brush your teeth carefully
Take baths instead of showers
Avoid clothes that you have to pull over your head
Stop participating in contact sports
Keep in mind that the bulk of the recovery is likely to happen during the first month of enjoying your new nose. However, complete recovery can take up to 1 year. This means that even though most swelling disappears during the first month, it can take up to 1 year for all of the swelling to go away.
Selecting The Right Rhinoplasty Surgeon
Credible nasal surgery doctors know that you can't give the same nose to every patient. Find a surgeon like Dr. James Wang who will be attentive to your needs and thoughts on the surgical process.
The surgeon should discuss with you which technique will best suit your needs and aesthetic goals. The best way to choose a surgeon is by researching plastic surgeons and facial plastic surgeons. For your rhinoplasty, you should seek out a board-certified plastic surgeon or facial plastic surgeon who has specialty experience in this area and is willing to discuss the best options for your specific needs.
The nose is one of the most prominent parts of the face. If you're looking to make a big change, schedule a consultation with a board-certified surgeon such as Dr. James Wang.
Dr. James is a renowned facial plastic and reconstructive surgeon, recognized for his artistic expertise and superior results. Contact him today to schedule a consultation and discuss what you can expect from your desired rhinoplasty procedure.