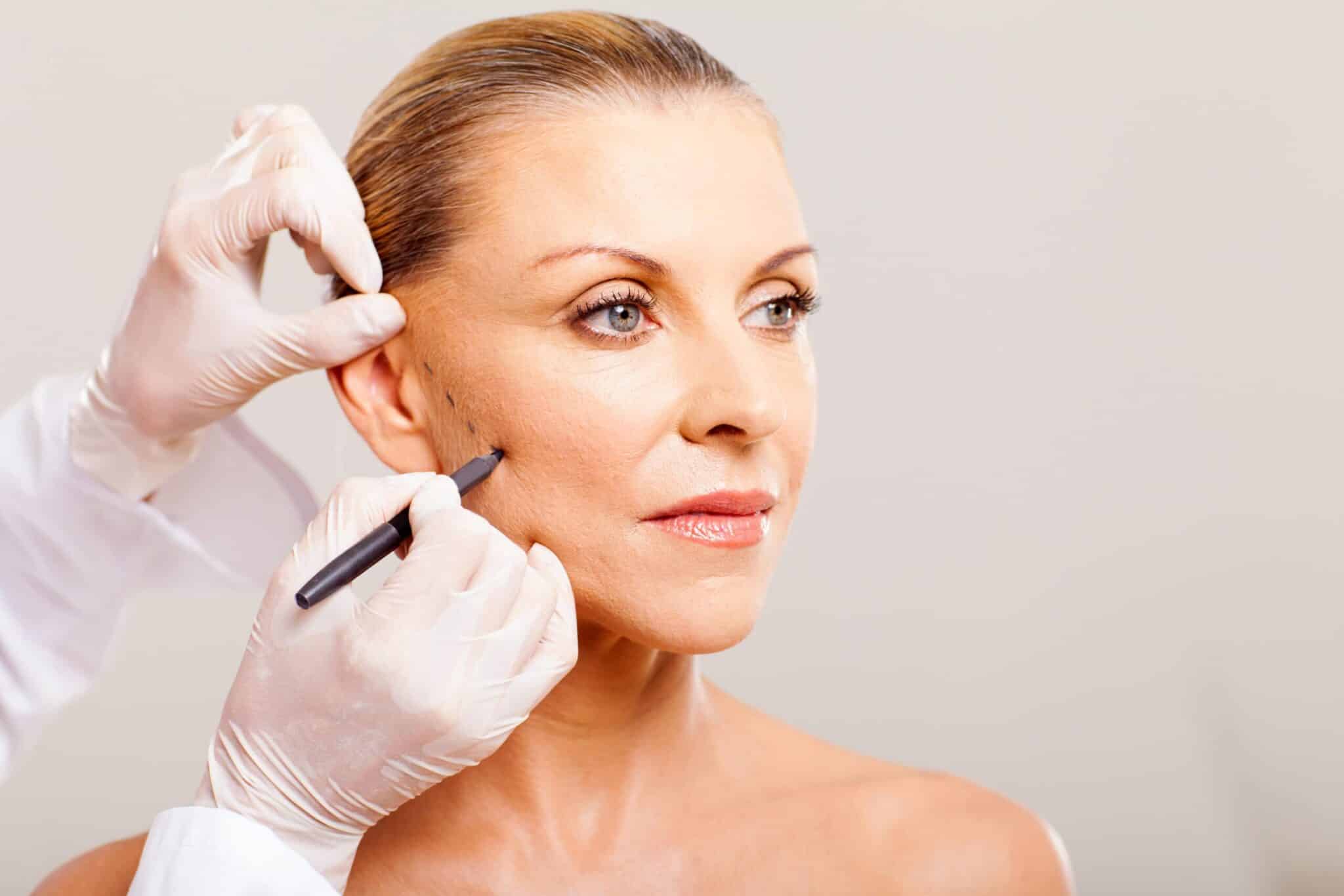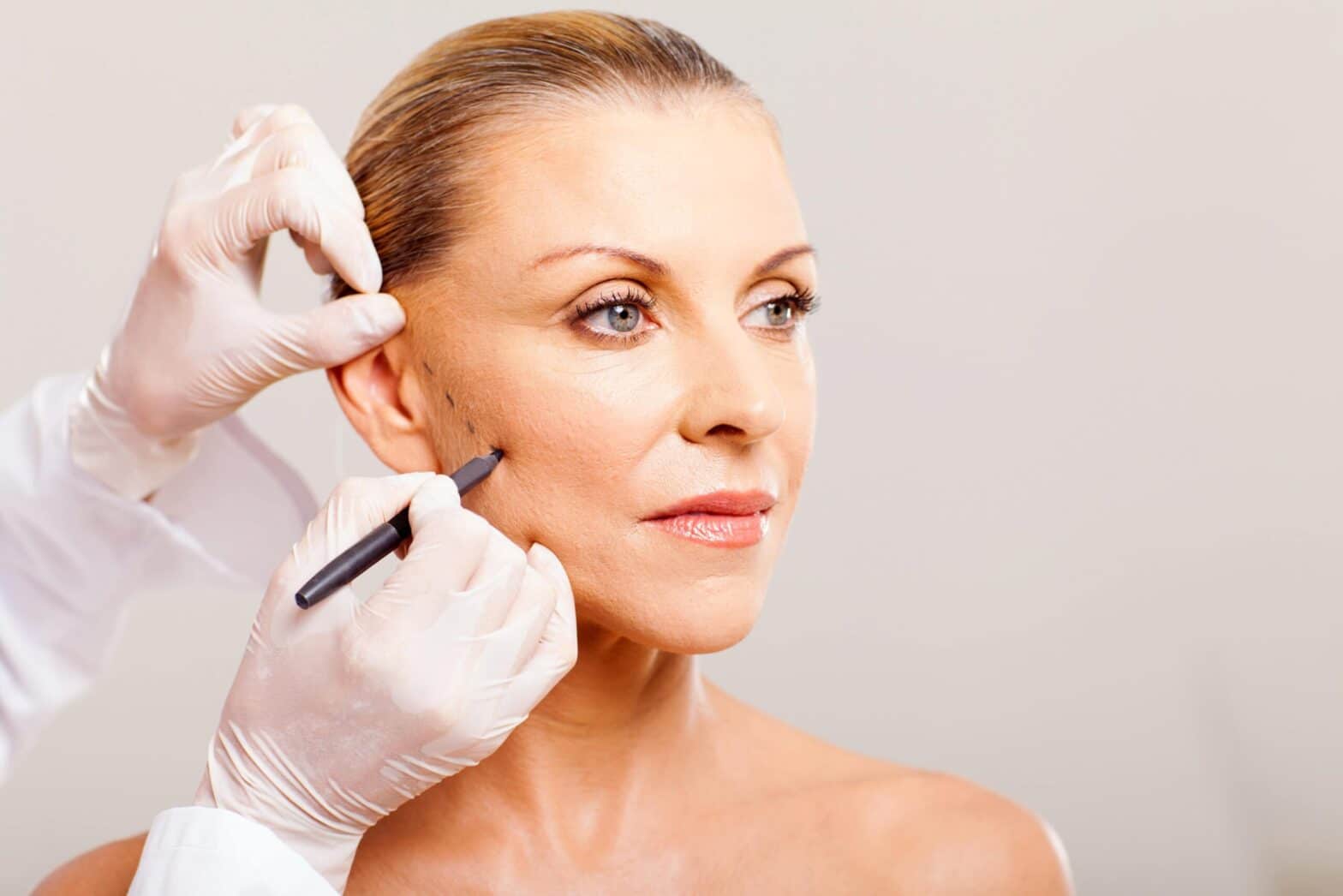 A facelift may be a great option for you if you've begun noticing things such as jowls, sagging skin, or even a loss of volume in your face. It is considered one of the most reliable and trusted procedures, allowing both men and women to boost their self-confidence by taking years off of their faces.
In 1901 the very first rhytidectomy (also known as a facelift) was performed. The procedure has come a long way since then and is now a customizable way for both women and men to smooth their faces, shaving years off their appearance and adding to their self-esteem. There are several options available to patients now and you can choose from a mini facelift or even a more invasive deep-plane facelift.
No matter what you need, there are now a lot of ways people can reduce the signs of aging. However, before deciding which option is right for you, you should consult a board-certified and experienced doctor who can help you navigate all the options available to you to help you find the perfect one.
Before you decide whether or not a facelift is right for you, keep these six facts in mind:
Six Facts You Should Know About Facelift Surgery
1. There is absolutely no such thing as a non-surgical facelift.
If a procedure is advertised as a "non-surgical" facelift, it isn't a facelift at all. A facelift is a surgical procedure that will tighten your neck, your jawline, and even smooth jowls. What people are referring to as a "lunchtime facelift" or a "liquid facelift" is really just using botox or other filler injections to smooth and fill out wrinkles by adding volume to the face. A facelift actually lifts, tightens, and smoothes the face, while botox injections just plump up your skin to reduce wrinkles. While these filler procedures are offtimes referred to as "non-surgical facelifts" the truth is they can never produce the same results as a real facelift.
2. Recovery isn't as painful as you might think.
A facelift definitely is an invasive procedure for sure but many patients are actually surprised to find that their pain level is much lower than they anticipated after surgery. Most patients require pain pills for the first few days following the surgery, but not much after that. And while tightness and swelling do peak around the third day post-surgery, it tends to subside again by day five, so you can continue recuperating peacefully.
3. Facelifts combined with non-invasive options can result in a rejuvenating experience.
While a facelift does do what it says, lifting sagging skin, tightening skin, and helping with deep folds or wrinkles, it cannot change your actual appearance dramatically. For optimal results, some patients choose to combine a facelift with some non-invasive techniques to achieve their goals. You can combine a facelift, botox, or other dermal fillers, and even skin resurfacing options to not only lift and tighten the skin but also to fill it out and to remove age or sunspots at the same time. With a facelift, you are already on the road to looking much younger, so adding some non-invasive options is a great way for you to get your skin looking amazing to match your new, youthful appearance and create an even more well-rounded result.
4. A facelift is actually meant to correct the lower portion of the face.
It's best to understand that a facelift is not meant to treat your mid-level features or your eyes and forehead. It is meant specifically to lift and treat your lower face. Technically, a better name for a facelift is a lower facelift since it specifically targets improving the jawline, neck, and jowls.
However, if you're interested in having work done in the eye area, that can be done at the same time as a facelift with an eyelid or brow lift. That may sound like it would be too much to do at once, but you would be able to have a single recovery time rather than two, and that would be very beneficial to you as a patient.
5. Facelifts aren't a fix-it-all solution to age spots, wrinkles, etc.
A facelift doesn't fix everything you may want to be fixed. If surface-layer skin imperfections such as wrinkles, folds, fine age spotting, etc, are a concern, they would need to be addressed separately and with a different treatment. There are things you can do after your facelift to treat these issues. Botox, or other filler treatments, and skin resurfacing are two such treatments. You can talk to your doctor about the possibility of combining these surface repairs with your facelift surgery.
6. A good surgeon makes all the difference.
A surgical facelift is still a surgery and just like anything else, when you want something to turn out great, you need to be sure to choose a wonderfully skilled surgeon to do the job. Make sure you choose a specialist who is a skilled expert in both facelifts and other non-invasive, non-surgical procedures for rejuvenating the face. A good doctor will be able to help you make the best decision on what type of procedure is best for you. Getting the wrong procedure isn't dangerous, but why waste money and time if you don't have to? A good facelift specialist will help you manage both your goals and expectations while helping you understand the recovery period.
Additional Read: How To Sleep Comfortably After a Facelift Surgery
What Actually Happens During a Facelift & Do I Need Long or Short Incisions?
A facelift procedure is pretty straightforward. Incisions are made in order for the surgeon to access the deep structural layer of your face in order to pull it into a higher and tighter position.
The incision length relates to two different things during the surgery. First, the size of the facelift. This simply means that smaller incisions will show smaller results. Larger incisions will have more dramatic results. So, depending on what type of result is needed will directly affect the incision size.
Secondly, smaller incisions will also mean a shorter recovery time. Larger incisions will equal a longer recovery and downtime. This is because the smaller the incisions, the less swelling and bruising there will be, cutting recovery time.
There are some procedures that are marketed as having less downtime than a facelift does, like the "lifestyle lift". This is because the procedure uses much smaller incisions so the recovery is reduced as a result. However, that also means that the results from this procedure will also not be as dramatic as a regular facelift.
You must understand that smaller incisions do not give surgeons enough access to make much of a change. Some people opt into this procedure with the promise of a much quicker recovery only to be disappointed by the results in the end.
The real key to having a super successful facelift is to make sure you consult with a specialist who can determine the degree of sagging you have in your neck and lower face area so that they can recommend the best lift type and incision size you need. Patients with sagging necks will be more likely to need a longer incision and full facelift while patients who just need some improvement in their jowls and jawline may opt for a shorter incision facelift.
If You are Interested in Pursuing a Surgical Facelift, be Sure to See a Specialist.
Listed as one of the best plastic surgeons by Chicago Magazine, Dr. James is a board-certified facial plastic surgeon who specializes in cosmetic surgery of the face, head, and neck, including facelift surgery and rhinoplasty surgery. Dr. James is an expert in facial plastics and reconstructive surgery, facelift, blepharoplasty, and brow lift as well.
Contact Dr. James today to set up a consultation appointment.